OPINEO Award
We are pleased to inform you that the Magboss.pl store became a laureate of the 2019 Online Stores Ranking prepared by Opineo.pl. This ranking is based on post-transaction consumer opinions, i.e. opinions of online stores issued by customers after purchases. When issuing an opinion, consumers evaluate: the speed of order processing, the level of customer service, the quality of packaging and declare whether they would recommend this online store to their friends. The store can earn 5 points for each of these attributes. By qualifying stores for the ranking, the component ratings are added together and the average drawn from them. When preparing the ranking, only stores that can boast at least a hundred reviews are taken into account. The methodology of the Opineo.pl online store ranking has been positively evaluated by the consulting company Nielsen, which is the content partner of this year's publication.
Presence in the top ten stores in the PHONE category
According to Opineo.pl, it is one of the most competitive categories in the ranking. There are a lot of online stores with electronics, but only some deal with customer service so that after successful shopping, buyers want to share their experience. When selling this type of goods, the most important argument for the customer is the attractive price. The stores featured in the Opineo ranking are fighting really hard here. Interestingly, however, not only sellers with a wide range of smartphones, tablets and smartwatches, but also stores with an idea succeed in this category.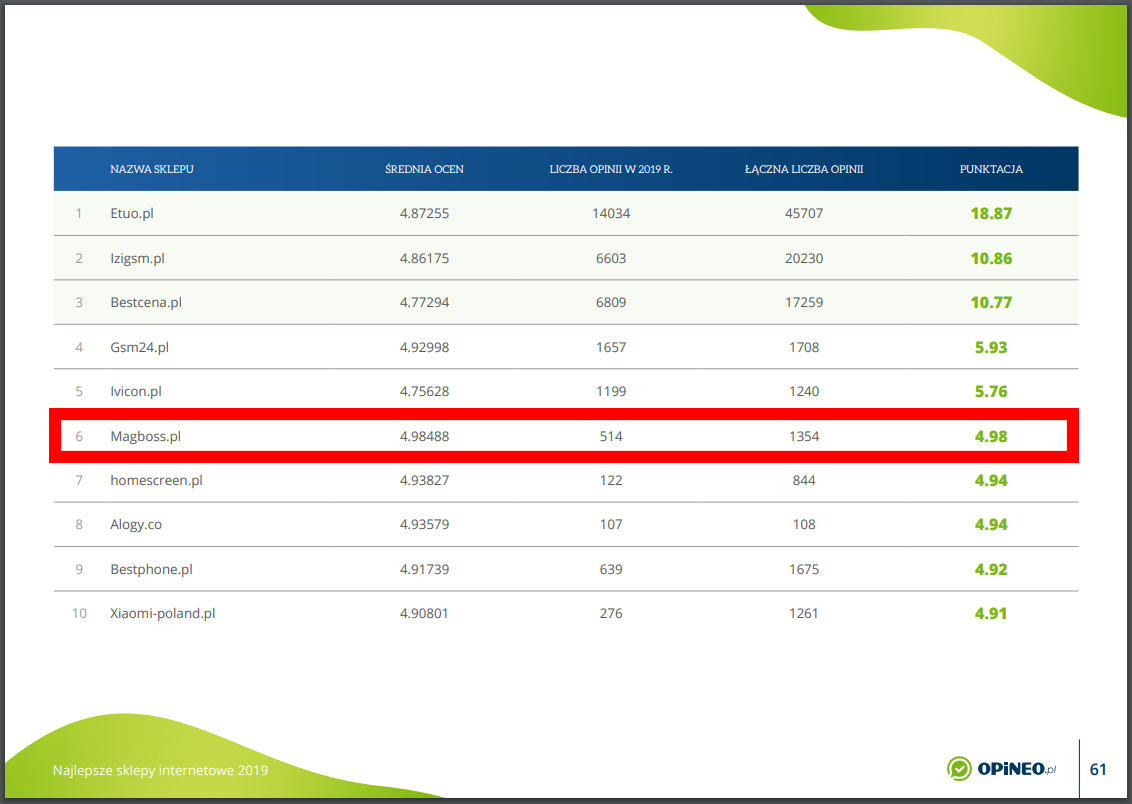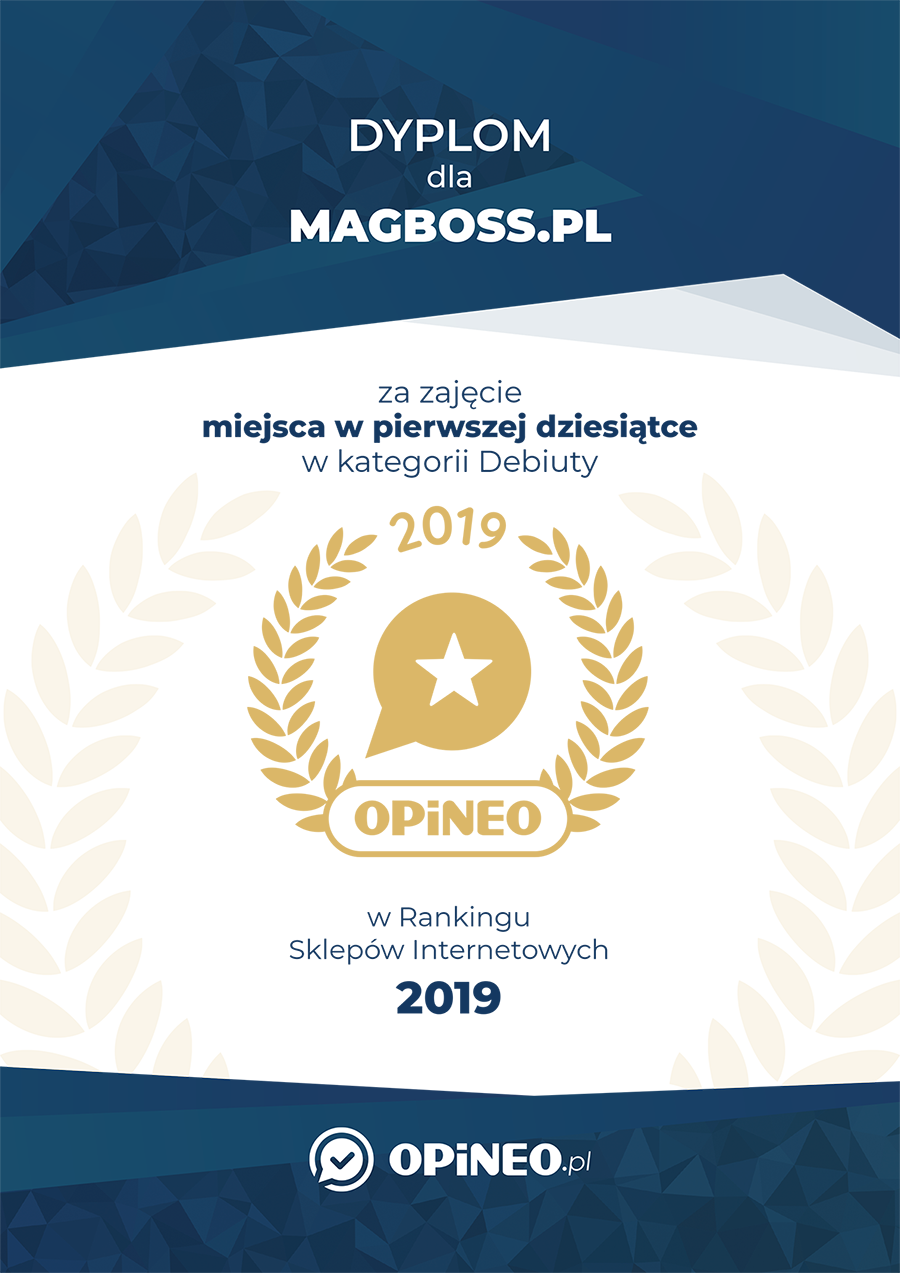 Presence in the top ten stores in the DEBUTS category
This category includes companies that have appeared in the ranks of Opineo.pl over the past year. To get to the top ten rookies, you had to get at least 500 reviews. Average grade was also a key. And here the average rating was almost equal to 5.0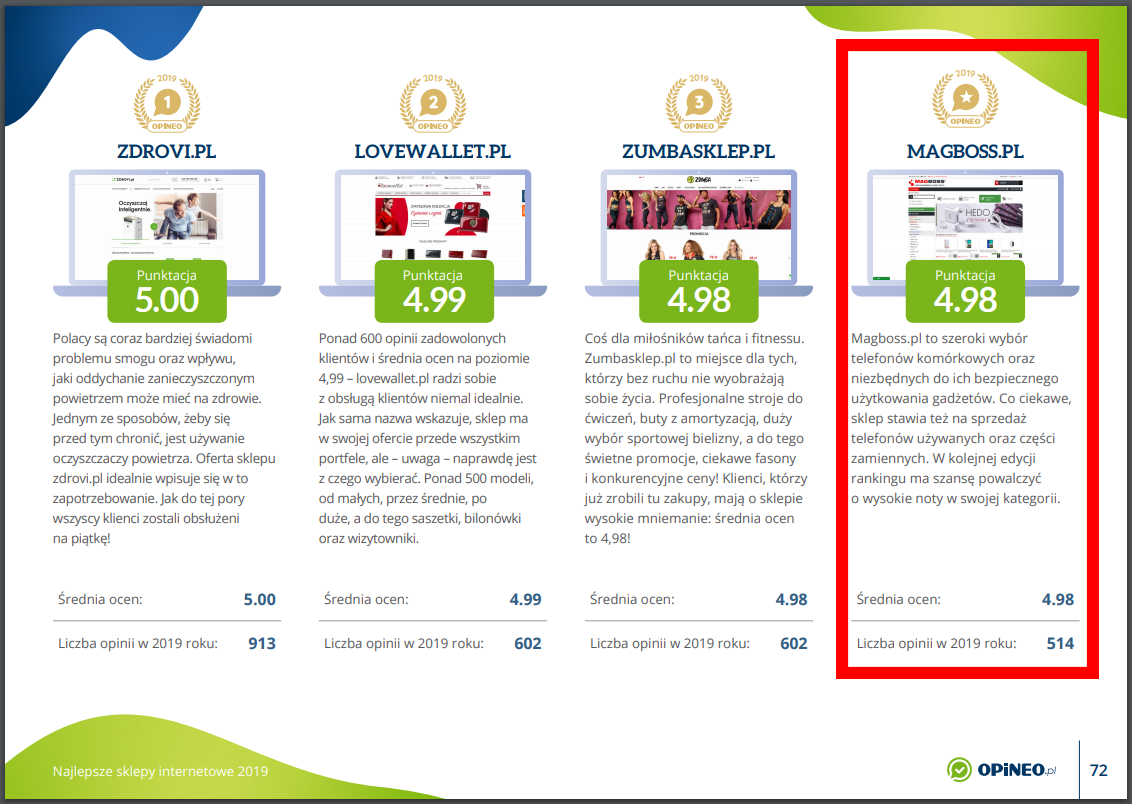 Modified at: 2019-10-17 07:24:37